2018 Easter Egg Hunts and Events in Novato & San Rafael CA
By Product Expert | Posted in Local on Wednesday, March 14th, 2018 at 6:40 pm
Springtime is almost here, and it's a wonderful opportunity to get out and enjoy some local activities in Novato and San Rafael, including these 2018 Easter egg hunts and events.
Easter Egg Float • Rolling Hills Club
March 24 • 1:00 – 2:00 pm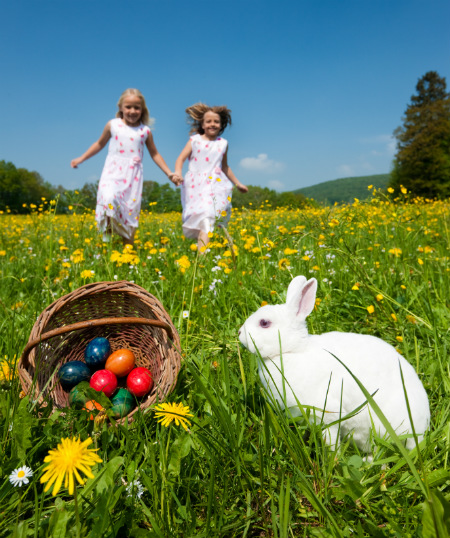 Kids will love the Easter Egg Float event at the Rolling Hills Club, in which they can decorate a beach ball, and then go for a swim with it in the pool. (351 San Andreas Dr, Novato, CA 94945)
Easter Brunch and Egg Hunts • Rickey's Restaurant
April 1 • 10:00 am – 2:00 pm
Enjoy a delicious Easter brunch at Rickey's Restaurant. There will also be four egg hunts, craft stations, and face painting. People who are interested in attending are encouraged to make a reservation. (250 Entrada Dr, Novato, CA 94949)
Easter Eggstravaganza • Trinity Lutheran Church
March 31 • 10:30 am – Noon
The Easter Eggstravaganza event at Trinity Lutheran Church will include an Easter celebration presentation, crafts, cookie decorating, games, prizes, and candy. (333 Woodland Ave, San Rafael, CA 94901)
View More Events and Activities in the Novato-Area 
Easter Bunny Photos • Northgate Mall
March 14 – 31
Take your kids to the Northgate Mall to get professional photos with the Easter Bunny. View the event website to see all of the times that the Easter Bunny will be available. (5800 Northgate Mall, San Rafael, CA 94903)
Egg Hunt at Marinwood • Marinwood Community Center
March 31 • 10:00 am
Head to the Marinwood Community Center for a free egg hunt. The event will also have a Johnny Doughnuts food truck. (775 Miller Creek Rd, San Rafael, CA 94903)
Come visit us at Kia Marin in Novato and check out our selection of affordable Kia models!
View Our Kia Inventory